GCDANCEVENTS is committed to ensure excellency and quality thus providing the most successful experience to its clients.
To do so, it collaborates with international partners who share the same vision and dedication.
GCDANCEVENTS represents international dance academies by recruiting talented dancers around the world and by offering guidance to theirs students looking for placement in the professional dance world.

Sò Dança
Sò Dança is the dance brand for every body. Global dancewear products that improve your life & unify the world through dance.

Federica Capo
Federica is a professional dance photographer with strong passion for dance.
Read more about Federica
Born in Italy, Federica is a professional dance photographer whose strong passion for dance and art has helped her develop rare skills when it comes to shoot the right magic moment. 
Federica has dedicated herself completely to photography completing a Master in Photography, Cinema and Televisione at Accademia di Belle Arti (Napoli, Italy) .
Once graduated  , she has completed a Master in Performance Photography on Stage with Teatro alla Scala ( Milan, Italy)
Federica has worked with some of the most prestigious Theatres and Dance Events such as
-Teatro alla Scala in Milan
-Teatro San Carlo in Napoli
-Moravian Silesian National Theatre
-Bulgarian National Ballet
-Prix de Lausanne ( Lausanne, Switzerland)
-International Ballet Summer School (Dresden, Germany)
-Teatro Bellini in Napoli
-Ballet School Stars at Teatro dell'Opera di Roma 
Frederica has been awarded at Premio Europa in Danza 2020 as Best Photographic Talent by Alessandro Rende. 
Federica's works have been published by some of the most prestigious dance magazines: 
2018 – Oct – Maxime Magazine
2017 – Nov – Dec – Danza & Danza Magazine
2016 – Dec – Kairos Magazine
2016 – Sep – Il Fotografo
2014 – Lunart Magazine  
GCDancEvents' founder Giuseppe Canale says : 
"I have personally had the opportunity to work with Federica since she made her first steps in the dance world and have always had major respect for her professional work.
Catchin the right moment in dance requires extremily difficult abilities and understanding of each single movements, and having worked with many professional photographers in my career, I have never met anyone with the same talent, precision and professionality " 
Federica is going to be a major partner with GCDANCEVENTS and in collaboration we are going to work hand in hand making our young talents shine and reach their desired goals in the most professional way.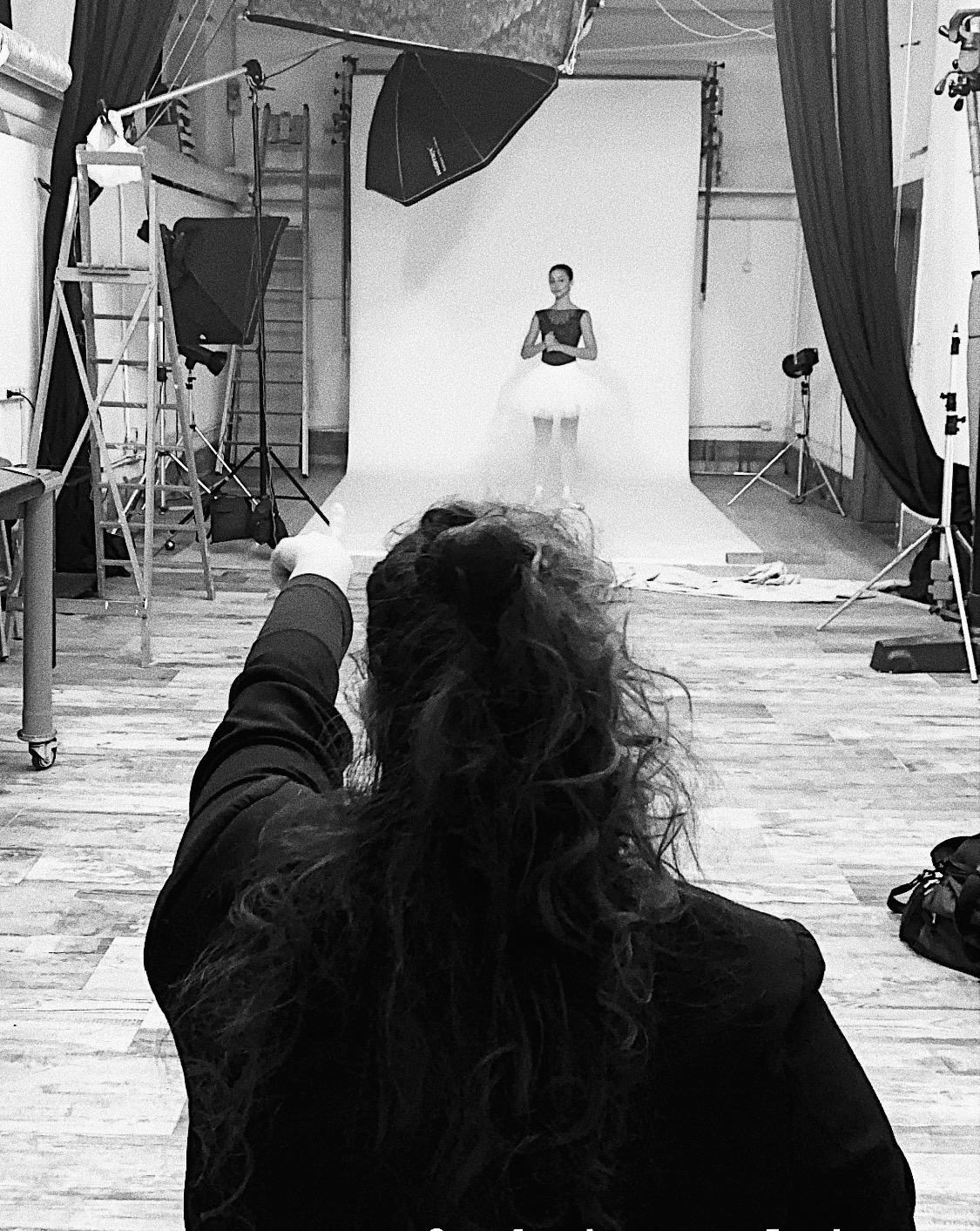 Ballet de Barcelona
Ballet de Barcelona is the professional dance company of Catalonia , based on principles of inclusion, authenticity and liberating gender constraints.
Read more about Ballet de Barcelona
Ballet de Barcelona, under the direction of American Chase Johnsey, and Catalans Carlos Renedo and Carolina Masjuan, was founded in May 2019.
This contemporary and classical dance company, based on principles of inclusion, authenticity and liberating gender constraints, premiered at the Teatre Condal in Barcelona to great public and critical acclaim. 
Ballet de Barcelona, has already performed 66 performances for more than 50,000 spectators with its 6 shows.
In addition to his extensive tour of Catalonia, it has performed on stages in other parts of the country such as Alicante, Murcia and Logroño, and has also established an international presence with its first tour in France and Andorra. It recently danced at the prestigious Ubumuntu Arts Festvival in Rwanda (Africa).
Ballet de Barcelona now has artists of 10 nationalities, and is an international reference in the world of classical and contemporary dance.
The company offers a well rounded trainee program giving to the dancers the ability to immersing themselves in the professional environment, while receiving individual guidance and gaining stage experience with the main company.
Ballet de Barcelona is partnering with GCDANCEVENTS to recruite talents around the globe and help its own dancers find the right professional placement for their carreer.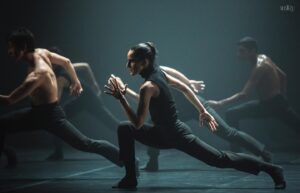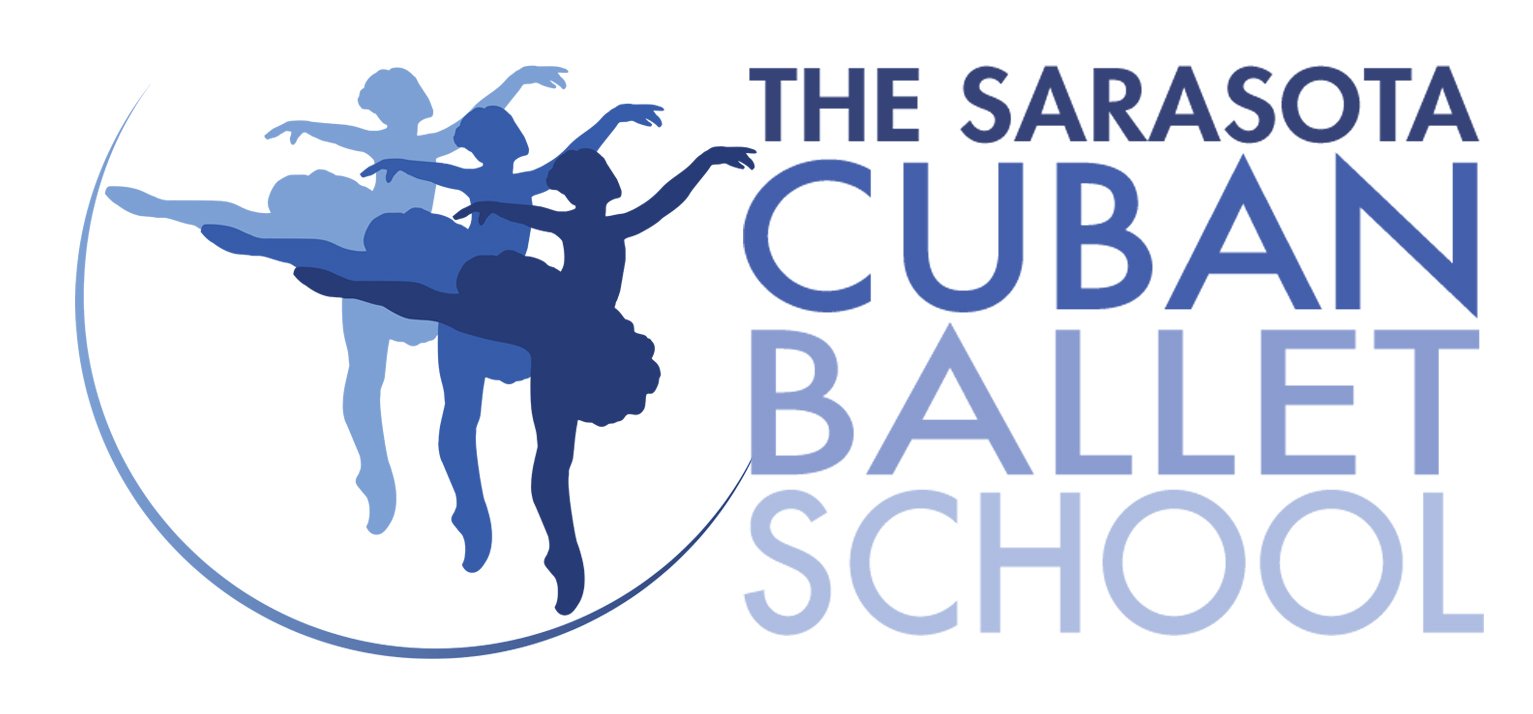 Sarasota Cuban Ballet School
Professional ballet school in Sarasota, Florida, following the cuban ballet method.
Read more about SCBS
The Sarasota Cuban Ballet School (SCBS) was founded in 2011 by Ariel Serrano and Wilmian Hernández.
Both trained at the elite National Ballet School of Cuba and performed internationally with Ballet de Camagüey and Ballet de Monterrey. In 1993, they moved to Sarasota, where they continued their professional careers as principal dancers with The Sarasota Ballet until their retirement.
At SCBS, Serrano and Hernández, along with a team of award-winning instructors,built a well renowned ballet school for those willing to start dancing professionally.
The heart of the school is its Pre-Professional Program, a rigorous training course that prepares talented, serious young dancers for professional careers following the renowned Cuban method.
SCBA partners with GCDANCEVENTS to recruit talented dancers around the world and to help its own dancers get the right guidance in their audition process in order to find the right professional placement in the dance world.

Corella Barcelona
Corella Barcelona , under the direction of Carmen Corella and Dayron Vera, it's one of the most prestigious ballet academies in Spain, focusing its training on the Cuban and Spanish methodology.
Read more about Corella
The academy offers an intensive study program involving all the ballet disciplines necessary for structuring a professional dancer.
The academy has its own boarding house, 7000 mq where all participants live together sharing daily activities.
It is a place designed to nurture the students' talents and provide the necessary tools needed to encourage their success.
Corella Barcelona partners with GCDANCEVENTS , guiding its graduating students in the audition process, in order to start a professional career.T

Joffrey Ballet School
The mission of the Joffrey Ballet School is to transform passionate dance students into strong, versatile, open-minded professional artists able to work inclusively, collaborate positively and evolve fluidly in a fast-changing diverse society.
Read more about Joffrey Ballet School
Robert Joffrey and Gerald Arpino founded the Joffrey Ballet School in 1953. In more than sixty years of existence, the Joffrey Ballet School has remained on the forefront of American dance education. Graduates of the School have gone on to dance for major ballet companies, as well as for numerous modern and contemporary companies, both in the United States and abroad. The Joffrey Ballet School programming includes intensive pre-professional training, after-school programs, summer intensives in a variety of genre's and open classes for enthusiast and professionals.
The Joffrey Ballet School's renowned Trainee program offers a well-rounded pre-professional curriculum consisting of two tracks (Ballet and Jazz & Contemporary Dance).
GCDANCEVENTS collaborates with Joffrey Ballet by recruiting talented dancers around the globe and by providing Joffrey's students the rights guidance in their audition journey.

Kayzer Ballet
Since 2014, under the direction of Ricardo Runa, it's a contemporary junior company in Covilhã with international young talents.
Read more about Kayzer Ballet
The company offers stage experience in Portugal and abroad and the right guidance to find placement in a full-time dance company.
Kayzer ballet commits in all aspects of its work, including choreography, music, lighting, and costuming. The company strives to create performances that are not only based on the technique but also meaningful and impactful, with themes that resonate with its audiences and reflect the issues and concerns of our time.
Its vision also includes a commitment to diversity, equity, and inclusion.
GCDANCEVENTS represents Kayzer Ballet worldwide by recruiting talents all around the world and assisting its dancers through their future audition process.

Elephant in the Black Box
It is a non-profit organisation whose mission is to support the creation and dissemination of dance and promote its artists and professionals. It is comprised oF EBB Dance Company and EBB Junior, under the artistic direction of Jean-Philippe Dury.
Read more about EBB
EBB Dance Company, was created in 2013 under the artistic direction of Jean-Philippe Dury. Since its foundation, EBB Dance Company has had artists coming from everywhere in the world and its shows are recognized as elegant and innovative.
The company has brought on stage new creations including choreographies by Jean-Philippe Dury , Nacho Duato and Idan Shaharabi.
EBB Junior is a complete, international and pioneer platform for young artists in need of an extra step before starting their professional career.Its mission is to discover and support talent, boost their creativity and improvement through stage practice opportunities.
GCDANCEVENTS represents Elephant in the Black Box by recruiting dancers worldwide and supporting its members in their audition journey.

Étoile Ballet Theatre
Based in Piacenza, Italy, Étoile Ballet Theatre was founded in September 2020 by Walter Angelini and Ines Albertini.
Read more about Étoile Ballet Theatre
The company has dancers from all around the world and offers a superior experience for both the audience and dancers presenting classical, neoclassical, and innovative contemporary choreographies on stage.
The Étoile Ballet Theatre also offers a Trainee Program, that is designed in a very unique way. Dancers are selected by their talent and their potential and they take class, rehearse and perform in every production with the Company.
The daily ballet classes are intensive, designed to polish technique and build strength and are followed by rehearsals. The goal of the Trainee Program is to develop the next generation of artists and ensure that our talented young dancers are ready for the next step in their careers.
Most of the Étoile Ballet Theatre Company Members come from the Trainee Program.
GCDANCEVENTS represents Étoile Ballet Theatre worldwide by recruiting dancers for the main company as apprentice, corps de ballet and soloist and young talented dancers for their trainee program.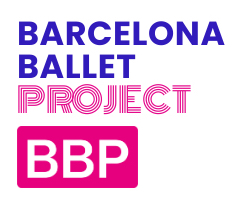 Barcelona Ballet Project
Pre-professional dance training based in Barcelona.
Read more about BBP
Founded by Gino Lambate and Emanuela Campiciano, Barcelona Ballet Project represents an international dance center specialized in ballet and contemporary tecnique research.
The academy offers an intensive pre-professional dance program with international renowned teachers and choreographers.
BBP offers a summer program where dancers can experience an intensive study experience with dancers coming from every corner of the world. 
GCDANCEVENTS represents BBP worldwide by recruiting talented dancers looking for a professional dance training.

Art Garage
ArtGArage is a production center for dance, theater and other contemporary art forms.
Read more about Artgarage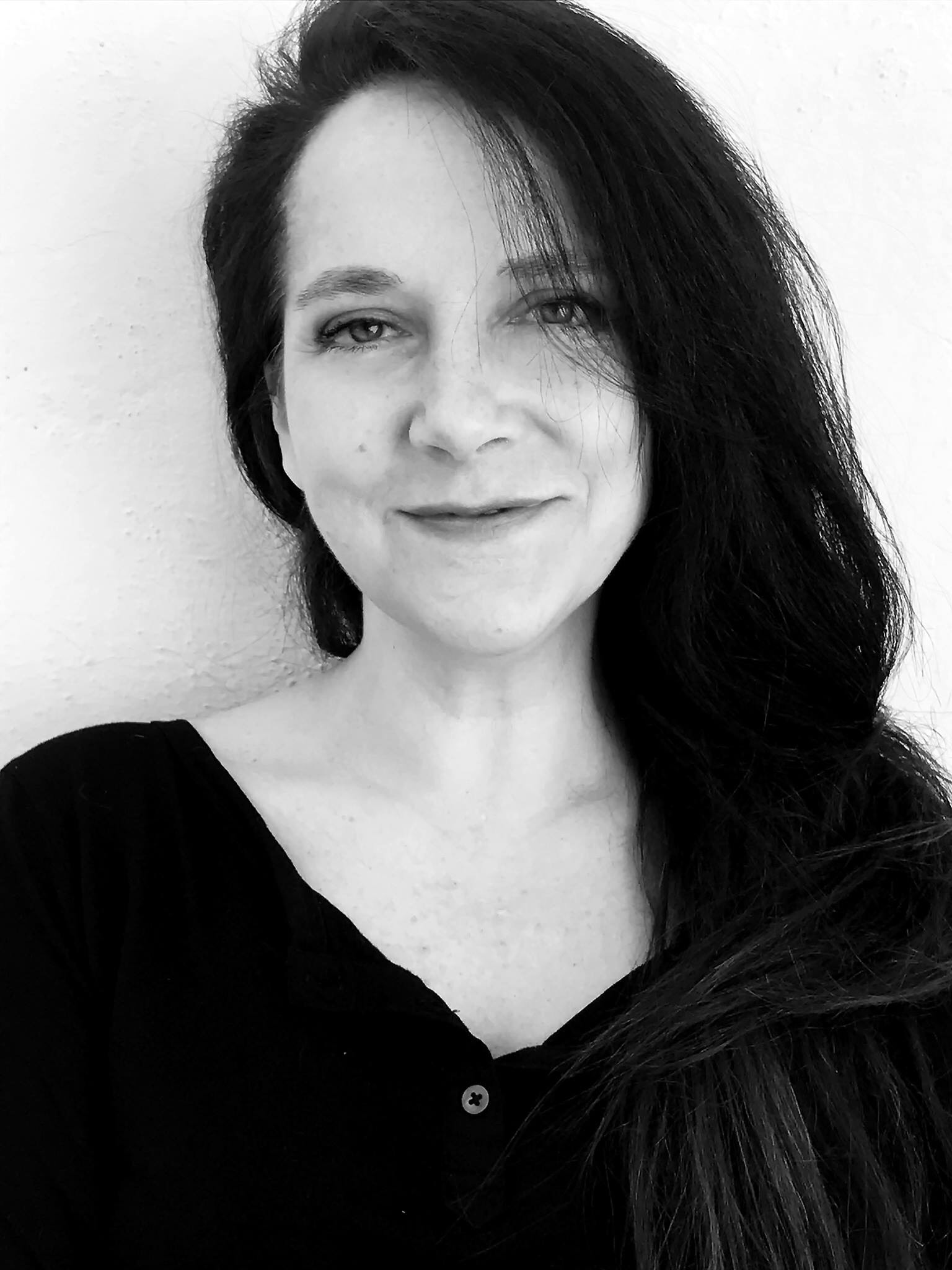 ArtGarage is a production center for dance, theater and other contemporary art forms.
Active for about 15 years on the Italian national territory, it's based in Pozzuoli.
Founded and directed by Emma Cianchi and Veronica Grossi, ArtGarage is internationally renowned in the dance world, organizing numerous professional dance training events with some of the best artists and choreographers. 
One of its most popular events, since 2013, is Human Bodies. This annual professional contemporary dance event features Internships, conferences, and shows and gives local dancers the opportunity to work alongside international realities. The teachers invited to hold workshops include: Susanne Linke, Ivan Wolfe, David Zambrano, Beatrice Libonati, Christopher Huggins, Antonella Bertoni, Simona Bucci, Mauro Astolfi ,Mula Sungani ,DinoVerga – Susan Sentler, Sandra Fuciarelli, Richard Haisma, Bruno, Agati, Bruno Collinet, Lutz Gregor,Nina Dipla, Peter Swensson, Ken Ossola, Tamas Moricz, Sita Osthemaier, Emanuel Gat and many others. 
Their venue is spacious and welcoming and has the possibility of hosting dance trainings and residences. Inside the center there are four dance studios, an exhibition space for art works, a theater room of 90 seats and an Open Space to be set up that can accommodate up to 150 people. Through this partnerships the spaces are available to host GCDancEvents .
Together, the two companies have organized various dance masterclasses around Italy, with renowned Bulgarian ballet Professor Riolina Topalova from the Bulgarian National University of Dance Pedagogy of Plovdiv.
"In addition to be a respectable partner, Emma has been my mentor from the very first steps of my career and her creativity, uniqueness and talent have had a strong impact on my path. Emma has dedicated her life to the development of contemporary arts in dance, theater and cinema and thanks to her different artistic vision during the creative process, I strongly believe that collaborating together will give life to spectacular artistic experiences".
-Giuseppe Canale, founder of GCDANCEVENTS –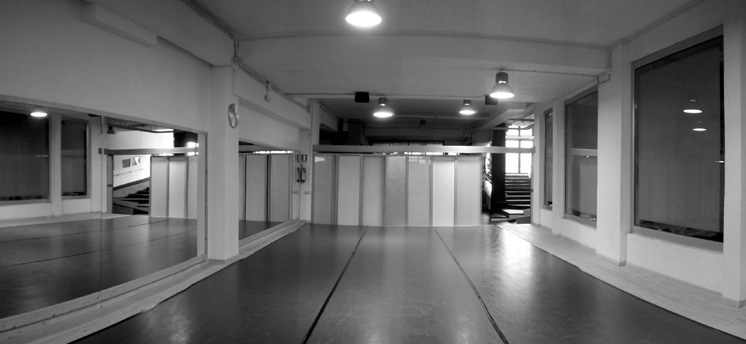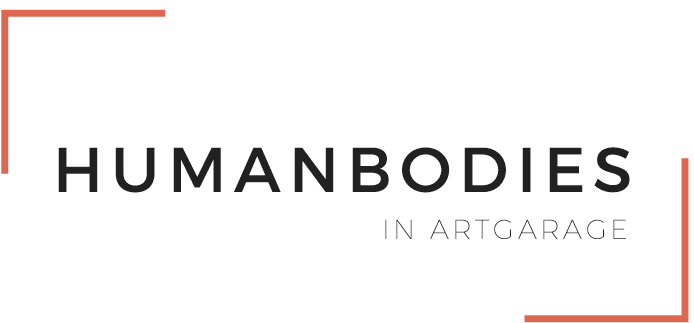 HUMANBODIES PROGRAM
HUMANBODIES is an intensive contemporary dance program that guides dancers in an intensive creative journey, giving the opportunity to everyone to find its own body fluidity and movement.
Read more about HUMANBODIES
Work opportunities with international renowned choreographers for 8 months, from October to May to a limited number of selected dancers. Paid performances opportunities in Italy and abroad and help in placement in the professional dance world.
Every year the program hosts dancers from all over the world, giving each participant the opportunity to compare themselves with other international talents by discovering and improving themselves.
GCDANCEVENTS recruits international talents for HUMANBODIES during international auditions, competitions and graduation exams.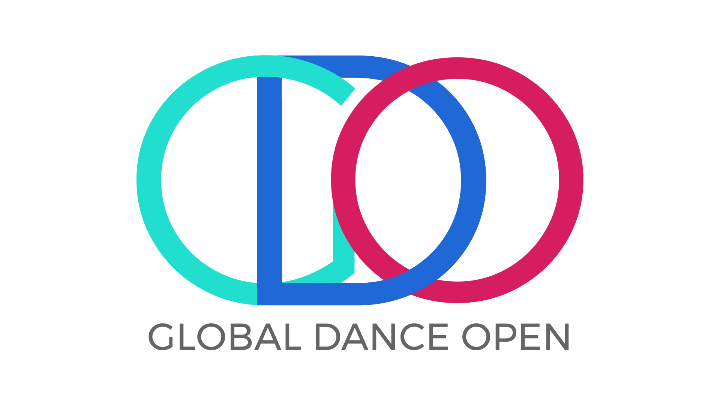 Global Dance Open
Global Dance Open is an international dance competition founded and directed by Vanessa Thomas.
Read more about GDO
Global Dance Open is an international dance competition with  5,000+ dancers competing annually.
19 live country qualifiers and many virtual qualifiers for dancers across the globe to qualify for the GDO Finals held during the summer.
Every year many awards, study and work opportunities are awarded in partnership with international renowned academies, companies and events across the globe. 
GDO offers the young generation of dancers a large network of connections built with the aim of helping dancers succeed.
GCDANCEVENTS partners with GDO worldwide recruiting dancers for the final and offering work and study opportunities.

Sometime Something More
Read more about SSM
Sometime Something More is a japanese agency founded by Reika Boku.
The agency offers its services to dancers and family within the japanese dance community in need of assistance and guidance in the preparation and developpement of international study and work opportunities. 
GCDANCEVENTS and SSM partner togehter assisting japanese dancer in their audition process and international transition abroad.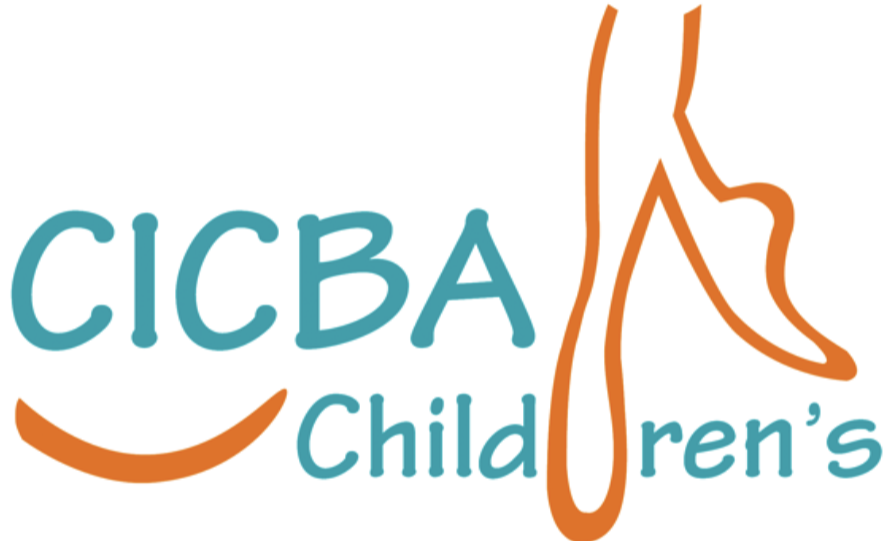 Canada International Children's Ballet Association
Read more about CICBA
Canada International Children's Ballet Association is an independent, non-political, non-religious and not-for-profit organization incorporated in the province of Ontario, Canada.
Members of Canada International Children's Ballet Association include various cultural organizations from Canada and worldwide, dance schools, ballet companies and the related units of Children's ballet.
At Canada International Children's Ballet Association(CICBA), we believe that the appreciation of different cultures will further improve the mutual understanding between Canadian and the people from other countries, and will contribute to the multicultural society of Canada.
GCDANCEVENTS becomes a member of the association in 2022, beginning to share and offer its services in to the Chinese dance community.

Roberto Cerini
Blackroll4Dance collaborates with BLACKROLL to support dancers, and more in general, dance.
Read more about BlackRoll4Dance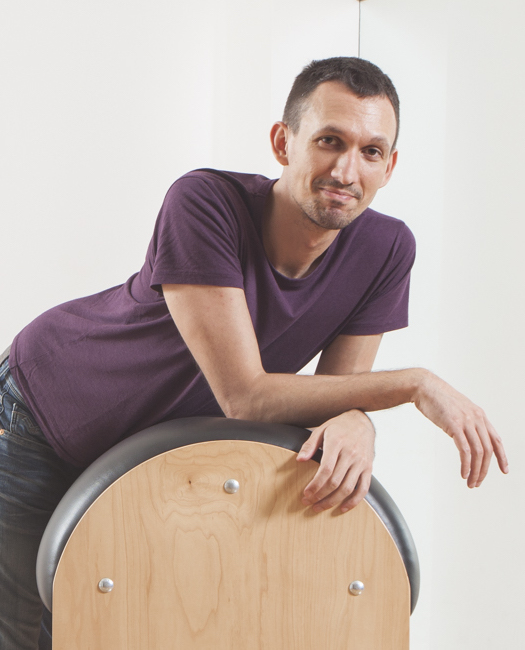 Blackroll4Dance collaborates with BLACKROLL to support dancers, and more in general,dance.
Through the smart and targeted use of foam rolls, BlackRoll4Dance has developed specific training programs, that are adapted to dancers' needs.
It thus helps artists strengthening and stabilizing their bodies, preparing them to perform at their best.
The company was founded by Roberto Cerini in 2016, a Gyrokinesis® and Gyrotonic®  teacher, PMA certified Pilates instructor and BlackRoll master trainer. 
BlackRoll4Dance has been providing GCDANCEVENTS' artistis with the ideal tools for regeneration and self-massage while offering their expertise through private events.